My approach to SEO involves a heavy focus around Google's quality guidelines. I believe that the key to success in optimising your site is not just for Google but for your audience. All of my work is up to date with the latest trends and can be validated through Google's recommendations.
I'm based in Christchurch, New Zealand and complete all work locally to a high standard. My experience ranges from the Oceanic to the American market with an in depth understanding of Google's search engine for different countries.
When your website is following best practices and the quality guidelines set by search engines, you may see the following benefits:
Reduced risk of algorithm penalties
Increased user experience
Increased organic traffic
Increase in lead generation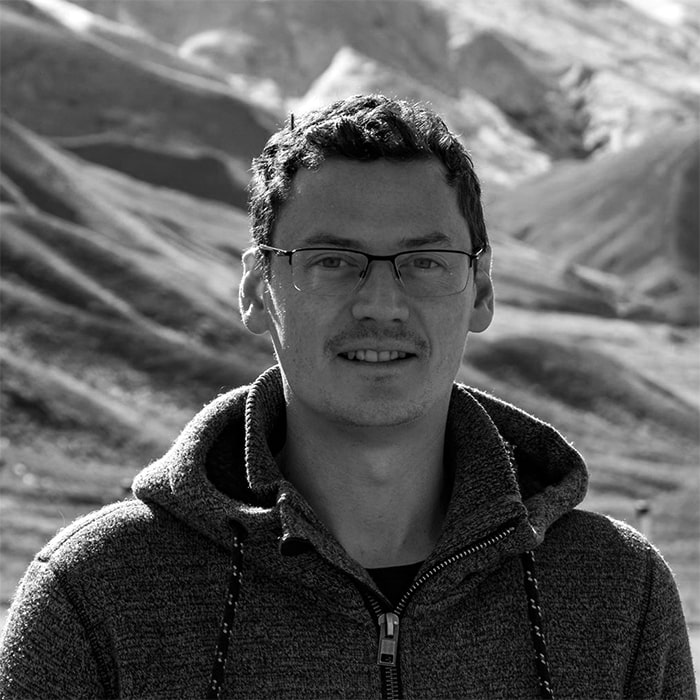 I have over 8 years experience in digital marketing, ranging from small to large international businesses. My approach to getting you results involves thinking outside the box and focusing on long term benefits while following Google's quality guidelines.
Whether you need help starting or executing a strategy for business growth, my experience and analytical skills will help meet your goals. Contact me to get started.
Providing my customers with the best possible return on investment and a smooth sailing experience is what I aim to do. You will receive complete transparency of the work I am completing with minimal interruptions to your work. Get in touch today for a obligation free quote.
Search Engine Quality Guarantee
All work completed by Sapling is carried out under the Google Quality Guidelines, we follow these guidelines to guarantee the longevity of your investment in our work. Google Quality Guidelines – select an item below to learn more.
Content which has been generated through software or scripts. When used to manipulate search engines by producing content without any use to your viewers, Google may take actions to punish your website.
When your website sends a visitor to a different URL than the one they clicked (this is not the same as a 301 redirect to show an updated page). When your redirect is meant to deceive Google by showing different content to users than the crawler, the search engine might index the incorrect page as it has not followed the redirect link. This is a violation of the guidelines and can cause a manual action.
There are generally 2 types of backlinks, followed and nofollow. Followed backlinks from external websites are a strong ranking factor for Google, because of this, people have created ways to gain unnatural links.
Some examples of unnatural links are:
Buying or selling followed links, exchanging links for money
Excessive cross-linking
Large amounts of guest posting with keyword rich anchor links
Automated software and programs that generate links
Forcing another website to link to you through an agreement
Text advertisements with followed links
Paid advertorials
Low-quality directory websites
Keyword rich and spam like links distributed across many websites
Mass amounts of footer links
Keyword rich anchor links unnaturally added to forums
These guidelines are quite broad, if you are unsure or feel you may be in breach of these items – contact me for an assessment.
Cloaking is when you present different content or URLs to Google than visitors. If somebody clicks a link on Google and is directed somewhere unexpected, it's a negative experience for the user and the site can be punished.
Quite often when a website is hacked, they will create cloaking URLs. It is important to fix these issues ASAP.
If you are hiding text and links through CSS (e.g. making the font colour white on a white background) to trick Google into thinking your website has a lot of content and links while your visitors cannot see it, then you are breaching this guideline.
Some websites will "hide" content then display through JavaScript – this is not against Google guidelines, if you are unsure you can contact me or follow the link below to learn more.
Doorway pages are heavily optimised pages designed to rank high for certain queries then direct the same site (this is not the same as a landing page). They provide a poor user experience as they are designed to funnel users into the same destination.
Scraped content is generally copy and pasting content from another website to use it as your own content (similar to duplicate content). When you are using content from another website, you need to alter it and add your own unique take on it.
This includes installing feeds which pull content from other websites, it's unlikely you will be punished for this but it will not benefit you.
Affiliate websites are generally when another website helps sells a product or service and receive a percentage of the sale. The content on these sites need to be unique, if you are copy and pasting the product description from the original website without adding value the rankings will suffer.
Google is quite tough on affiliate websites as they can create a frustrating user experience. There is a lot of ways you can make sure your affiliate site is complying with the guidelines, contact me if you have any questions.
It's important to include your keywords throughout your website but there diminishing returns – if you use too many keywords and the page no longer reads naturally, it can have a negative affect on your website.
Malicious behaviour also includes when the website performs unexpectedly (e.g. a user clicks a link but some other action takes place or a file/executable is launched). It is unlikely that your website will be in breach of this guideline unless it has been hacked.
User-generated spam is often spam like content created on a site without the owner's permission, it can happen when a website is hacked or the comment section has been attacked to flood the page with spam.
It is your responisibility to monitor and remove any spam content if your website has been attacked.
Your comment section on your website should have the nofollow attributed to all links to help avoid comment spam. You can also hold certain comments for moderation through plugins to help maintain the comment section.
It is important to keep your comment section clean and remove any spam-like content. Read more about the ways you can prevent comment spam by following the link below.
You can report sites which are spammy, using paid links or have malware by following the link below.
You can also check if your site has been detected by Google to have malware etc through your search console.
Location.
WHERE I WORK
City: Christchurch
Country: New Zealand